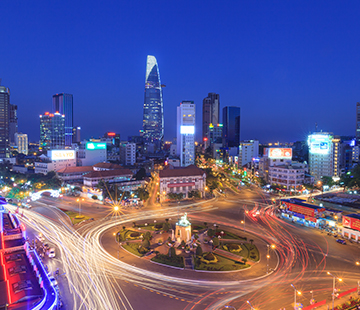 Since 2004, Indochina Capital Advisors (ICA) has offered personalized investment management services to individuals and institutions. 
Our strategy is long-only Vietnamese equities. Our investment spectrum covers listed, pre-IPO, and OTC equities.  Leveraged on insights from our team of locally born, overseas-educated and foreign-trained professionals, we pride ourselves on identifying value investments through our bottom-up stock picking approach. Our key investment criteria include (i) compelling valuations, (ii) strong cash flow, (iii) high ROE, (iv) healthy balance sheet and (v) competent management.
Highlights
Clients can invest with us by:
Opening a Separately Managed Account (SMA) with us, or
Investing in the ASEAN CAM-VIP fund, or
Investing in the Vietnam Dedicated Account.
15.8%

annualised average return
As a long-term investor, Indochina Capital targets companies with excellent management, healthy balance sheets, sustainable earnings, and compelling valuations. Our annualized average return since 2012 was 15.8%, outperforming the VNIndex by 6.86%.