Raising voice in SEAHIS 2019
SEAHIS 2019 returned to the Westin Bangkok in mid May 2019 and brought together over 200 attendees of whom over 90 were speakers. As in previous years, the summit attracted a senior crowd of delegates; more than 80 held the position of CEO, other 'chief officer' or had founded their company. SEAHIS being an investor focused summit brought a high presence of investors with 65 groups who own hospitality real estate properties.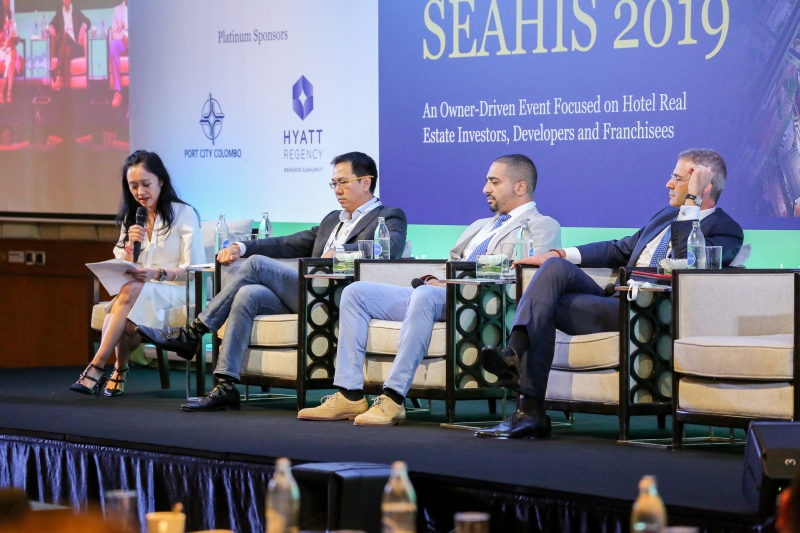 Delegates enjoyed controversial discussions including (1) a debate on the feasibility of securing a financial return when hotel yields and debt rates are so close, and (2) a sharing from industry leaders on how they brought their brands to the global stage.
The event's 18 round tables, intimate gatherings which dig that bit deeper into controversial topics, were also greatly enjoyed – this year we delved into dependence on China, owners' budget approval rights and the sharing economy. Finally, the two days were perfectly rounded off with a spectacular networking reception at the recently opened Hyatt Regency Bangkok.
Indochina Capital's COO, Michael Piro, joined the panel discussion "The Vietnam Boom – Is It Sustainable?" with Dao Nguyen, Managing Partner of DN Legal, Nhan Vo, CEO of Empire City and Peter Meyer, CEO of Lodgis Hospitality Holdings.