Grand Opening of Wink Hotel Danang Centre
On November 30th, 2022, Wink Hotels, Vietnam's revolutionary new hospitality brand, announced the official opening of Wink Hotel Danang Centre @ 178 Tran Phu, introducing their made-in-Vietnam brand to the buzzing Central Vietnam beach city.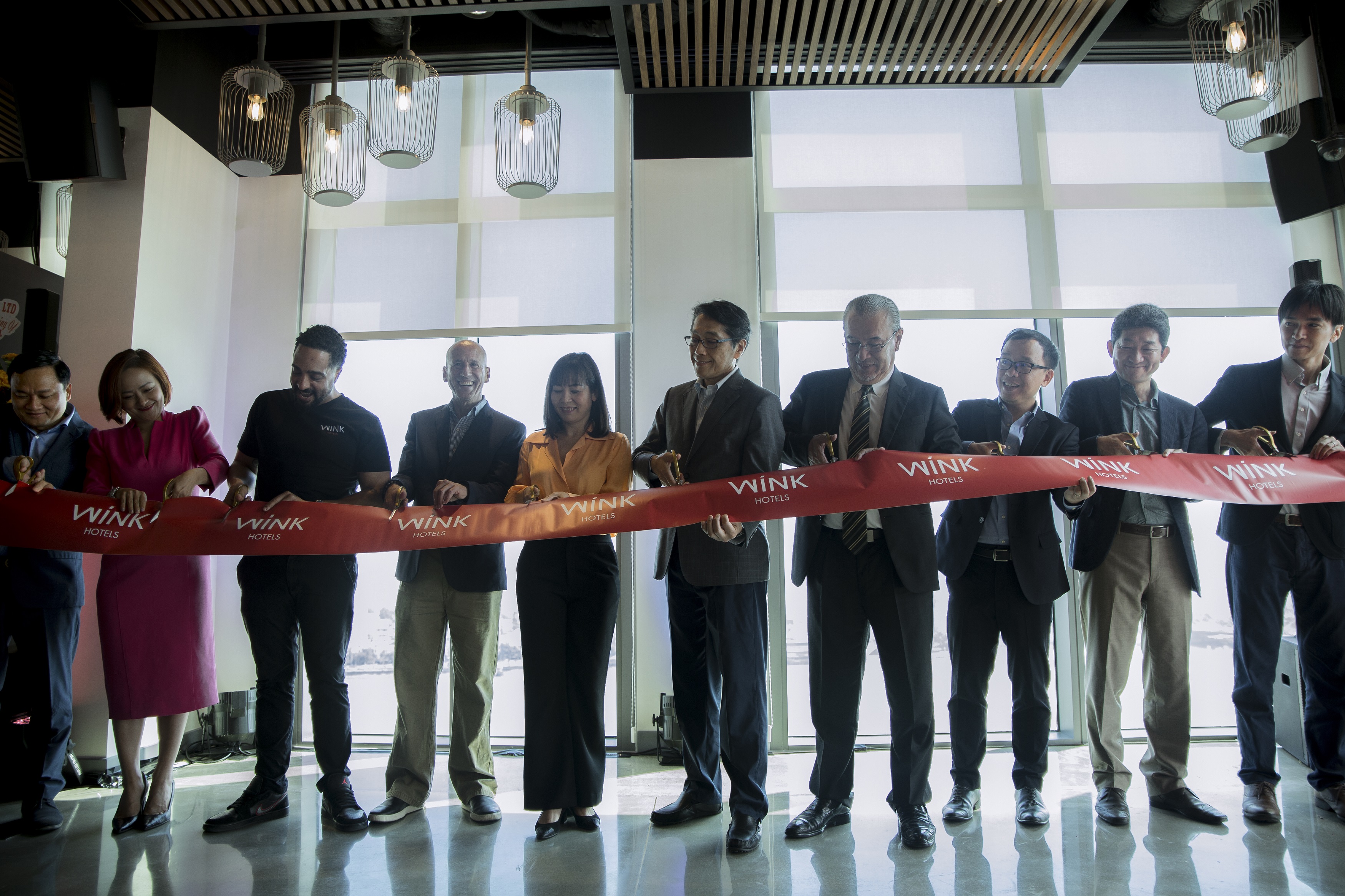 Wink – A New Destination For Travelers To Danang
At Wink Hotel Danang Centre, travelers will find space-smart and chic rooms that are fine-tuned for maximum comfort. The hotel has four kinds of rooms: standard, twin, family and a 2-bedroom suite. Each comes with a seductive Wink mattress, power showers, and high-quality linens and pillows by Catherine Denoual. Rooms contain locally sourced and scented amenities, refilled to reduce waste, a minifridge and a smart TV which guests can connect wirelessly with their device to mirror their content on demand. Each room also features bold Wink accents, such as the floor-to-ceiling windows and a black-out blind featuring a drawing by local artist Richie Fawcett of the area surrounding the hotel.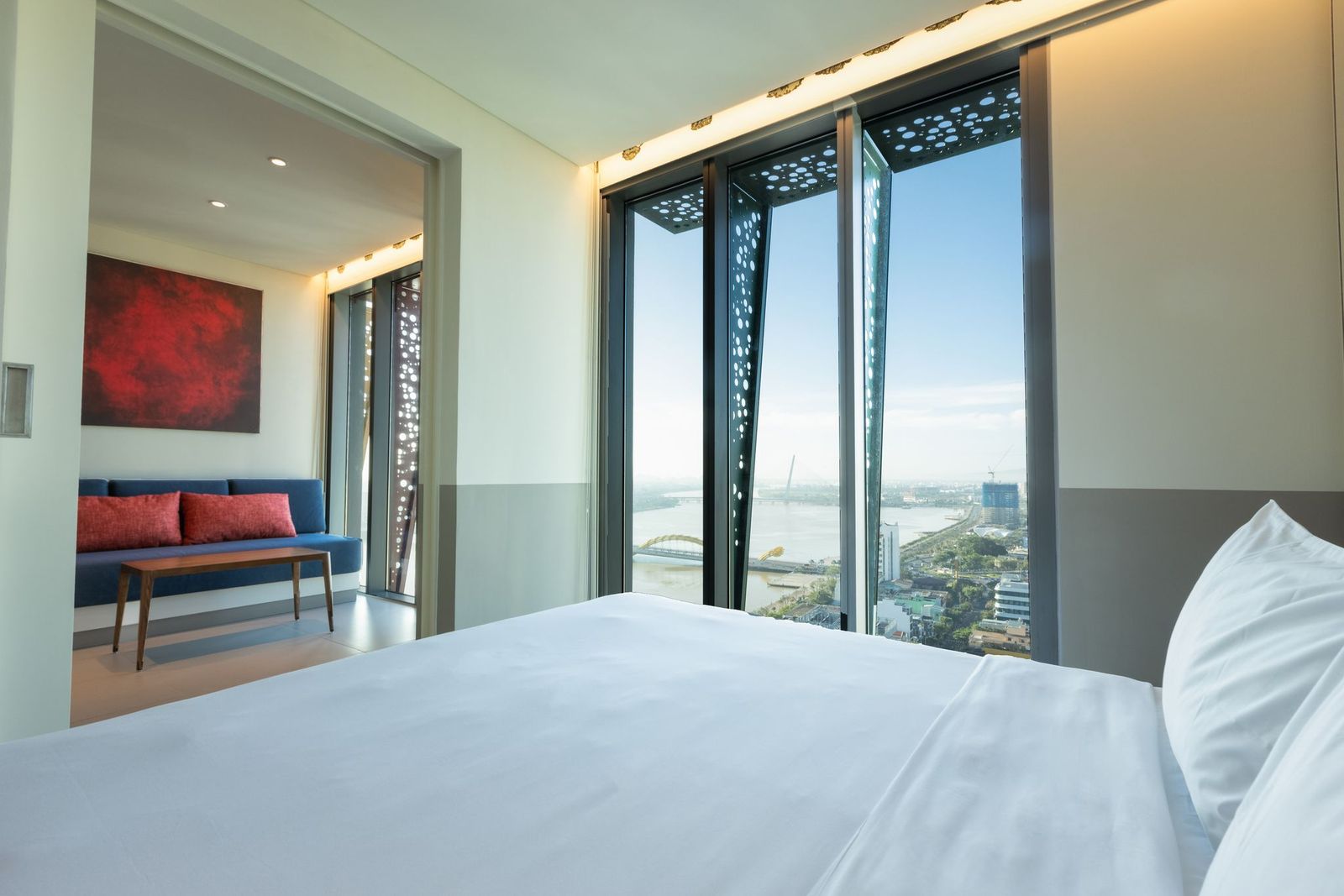 The action at Wink centers around Wink Space, a 19th floor sky lobby with self check-in, and the 24/7 Wink Bar, and Grab & Go area where guests can stock up on snacks, drinks, and supplies at convenience store prices.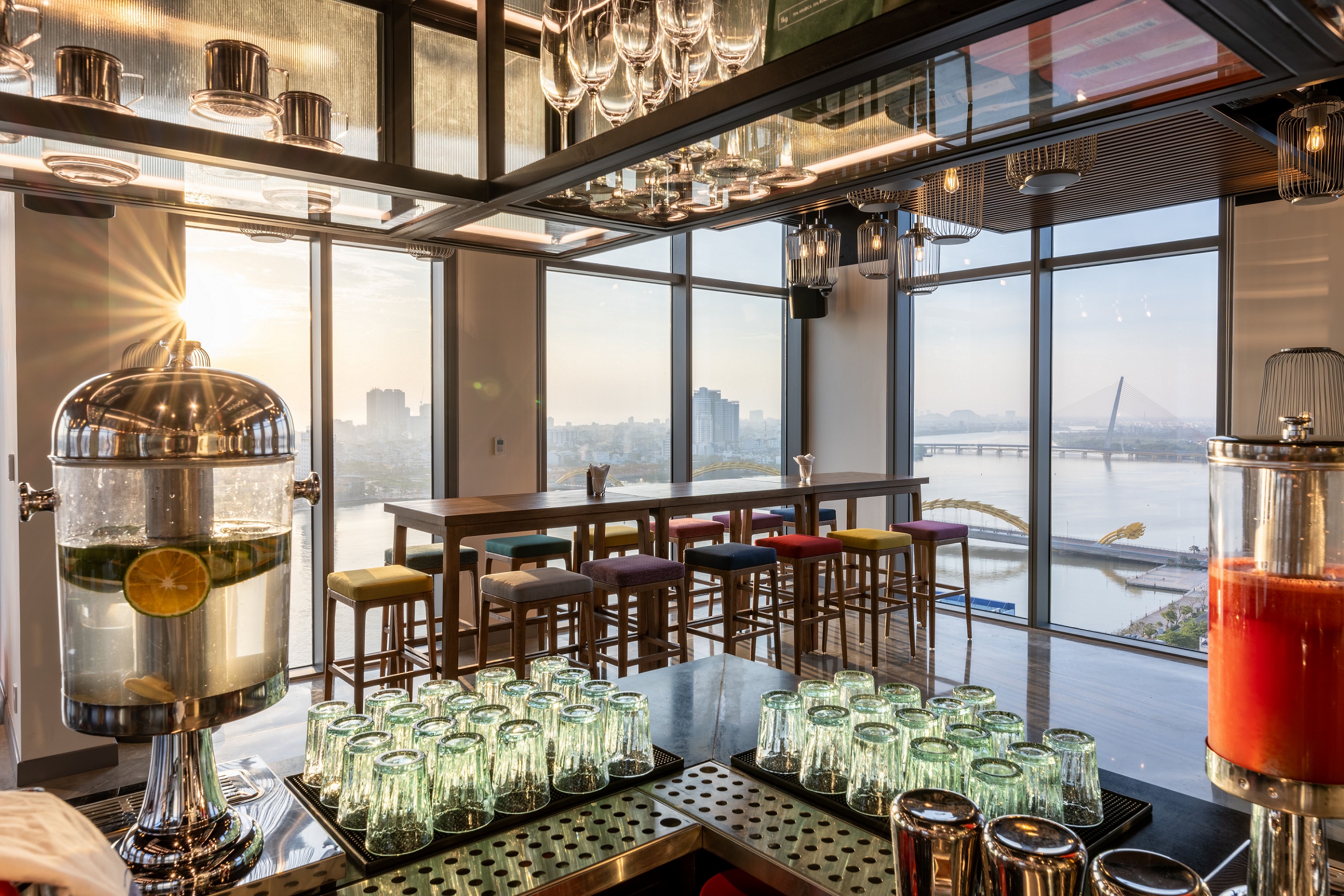 Other established Wink Hotels features take on a new twist. Coworking space partners Toong, the Wink Gym and Laundromat are located on the 20th floor with stunning views over the city. And, for the first time, the brand will feature two new Level 1 (ground floor) outlets: Brothers Men's Boutique Salon, offering the ultimate men's grooming experience, and its own Phiêu Bar + Brew, located directly on Tran Phu Street, serving juices and smoothies by day, and craft and draught beer and locally inspired cocktails by night.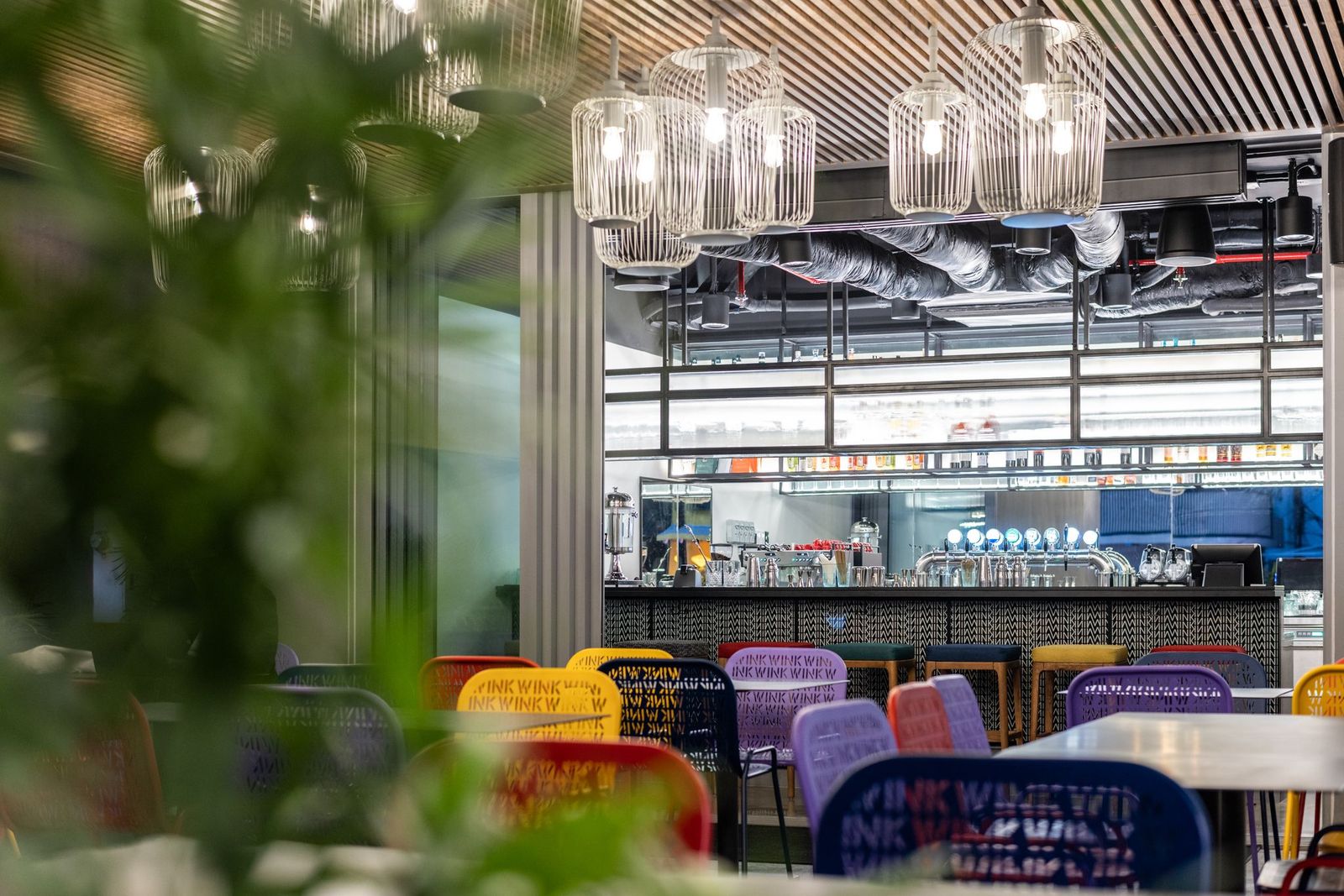 Wink Hotel Danang Centre will also act as a community hub, connecting guests to the best of Danang, the essential places to eat, drink, shop and experience with partnerships with Blush Beach Club, The Montgomerie Links Golf Club, Danang365 Helicopter Tours, and more. Guests can contact Wink's Guides – its front of house team of in-the-know locals – 24/7 on WhatsApp or Zalo or in person at the hotel to get their insights and advice on how to get the most from the city.
Treasuring And Promoting Local Culture, History And Tourism
"Danang beach was chosen by Forbes to be one of the six most beautiful beaches in the world. Here you can take a dip in the sapphire water, play among the waves or just sunbathe on the beautiful beach, and there's endless places where you can relax and unwind after a hard-working day. Da Nang is also the central point connecting three UNESCO World Heritage sites: Hue Citadel, Hoi An ancient town, and My Son Sanctuary. Those are just a few of the reasons we chose to open the second Wink Hotel in Danang. We carefully select the location for each Wink Hotel for its historical significance and access to modern amenities. At Wink, we're respecting Vietnam's heritage while embracing its rapidly evolving social and economic identity", said Mr. Peter Ryder, Chairman of Wink Hotels and CEO of Indochina Capital, during the ceremony.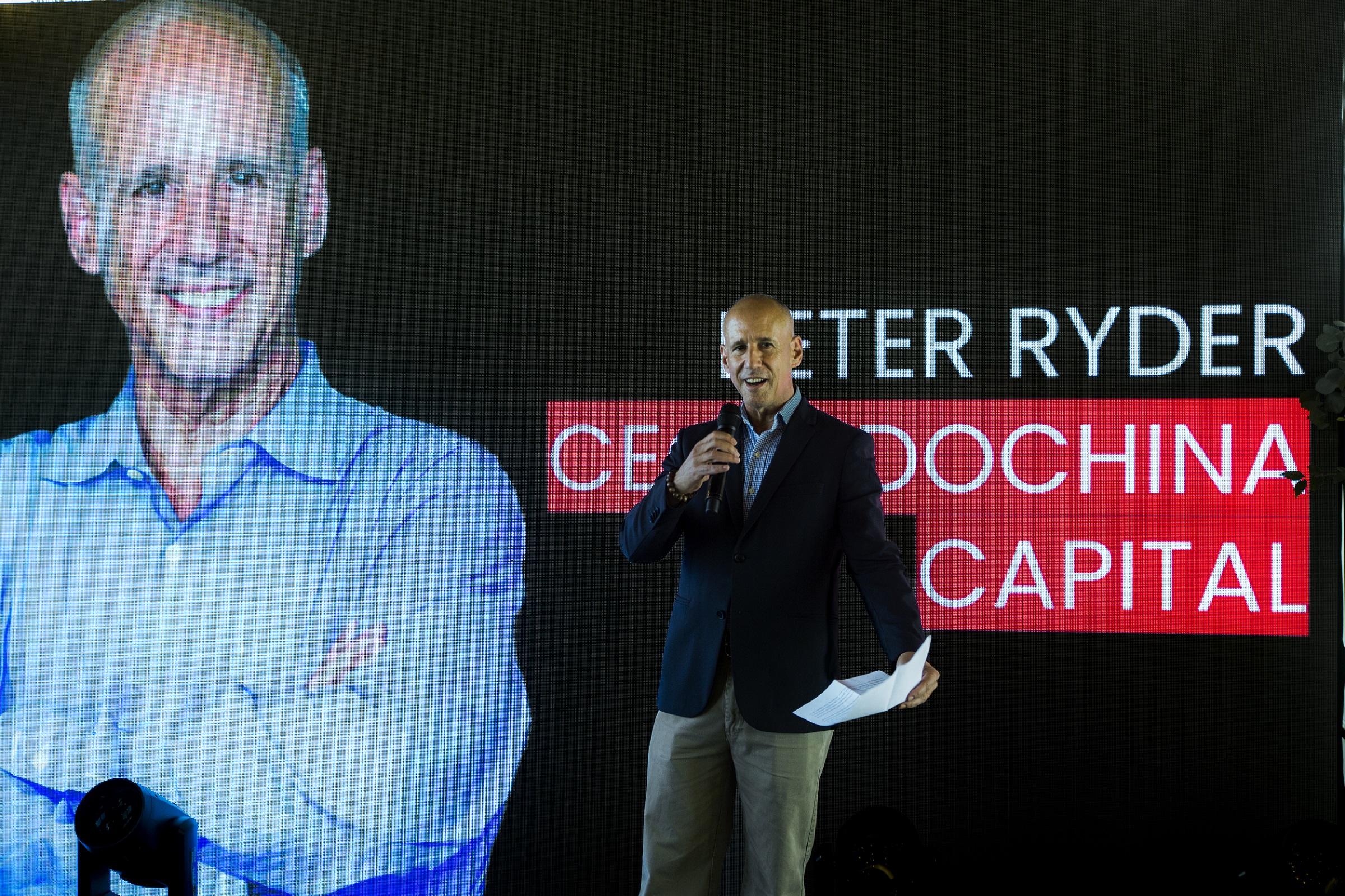 Mr. Keisuke Koshijima, Representative Director and Executive Vice President of Kajima Corporation, shared his opinion on the potential of Danang's hospitality market: "In the first 10 months of 2022, Danang welcomed nearly 3.1 million visitors, increasing 182% over the same period last year. Added to that, Danang has become a favorite destination for tourists in recent years. Many other hotel brands are operating here. However, we believe that Wink Hotels will bring a stimulating breath of fresh air to Vietnam's number one beach city, offering tourists and business travelers high-quality experiences that are grounded in the local destination, which they cannot find in any other hotel in the city".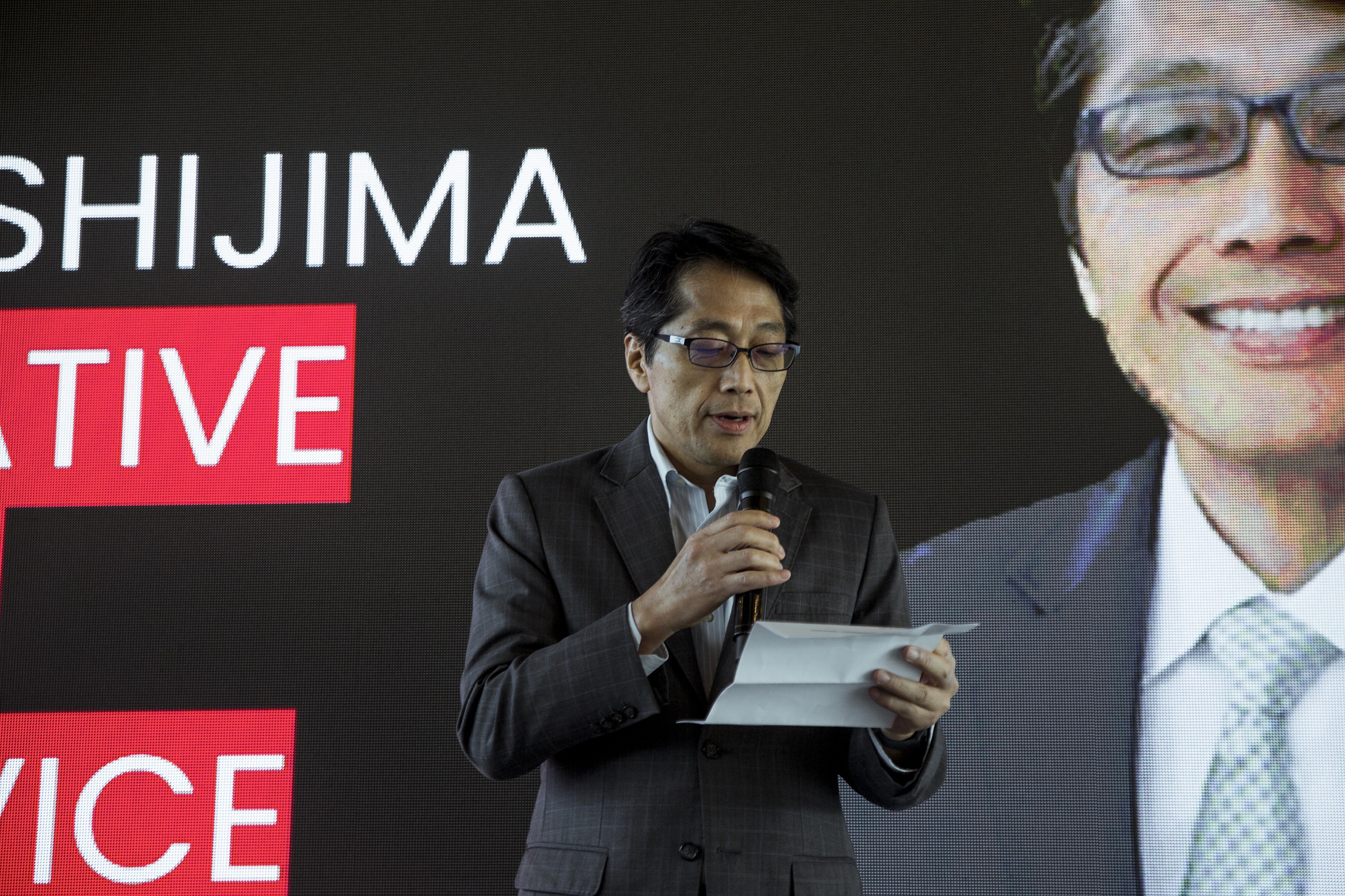 "With Wink's streamlined and tech-driven approach to affordable luxury and our commitment to sustainability, Wink Hotel Danang Centre perfectly matches Danang's approach to rebuilding the beach city as Vietnam's best and most forward-thinking destination", said Wink's CEO, Michael Piro.
The brand's commitment to Danang as a business and tourism hub is underlined by the third Wink Hotel, Wink Hotel Danang Riverside, which will open in Q2, 2023 on Tran Hung Dao Street, featuring 357 rooms, three floors of retail, bars, coffee shops and restaurants, and a rooftop swimming pool and bar.
For more information, please visit https://www.wink-hotels.com/; https://www.facebook.com/WinkHotels/ and https://www.instagram.com/winkhotels/